Babymoon in Paris – maternity photographer Paris
A special life moment transposed into lively and joyful images…
A new life is approaching for you and your loved one? And you are looking to immortalized it during a gateway in Paris?
You're at the right place! A babymoon photo session is such a memorable experience! It will allow you to remember this time for ever, to connect with your own beloved, and focus on your happiness.
Let's transpose your feelings and emotions into joyful, colorful, and lively portraits that you would be proud to hang on your wall, to print on beautiful albums, to share with your future baby.
Lifetime memories to remember and to share!

How is a maternity session with Bulles de Joie?
During your photoshoot, I will provide a space for you, so you can interact in a spontaneous way and just "be" you. I will guide you with propositions of interactions and capture your love & shared moments in a genuine way. So your photos can reflect  your favorite smiles and expressions of each other.
During this photoshoot, you will blow bubbles, look and smile at each other, imagine your future life as parents. It will be a mix of fun, love and connection with the one you love.


FAQ – Pregnancy Photo Session
What kind of photos can we expect?
I create for you joyful, colorful and genuine photographs. I transpose invisible (love & emotions) into visible (photos).
Where do maternity photo sessions take place?
Maternity photo sessions take place either in Paris, in South France, in Normandy, abroad or wherever you need your love to be captured in a natural and joyful way.
Which time of the day is the best?
I highly recommand sunrise photoshoots, so you can benefit from a great light as well as a less crowdy environment.
How long does a Babymoon / Maternity Session last?
Depending on your needs, either 30 minutes, one hour, one hour and a half or more.
How long does it take to see the result of the photoshoot?
One week after your love photoshoot in Paris, you will receive a private gallery from which you'll be able to choose how you want to keep your souvenirs alive: wall art, photo albums…
What to wear for a maternity session in Paris?
It's important to choose outfits in which you feel comfortable, as well as coordinate them with your loved one. Here are 5 tips to decide what to wear for your photo session.
How much is a photo session in Paris?
A mini love session at the Eiffel Tower start at €250. You'll find more details at the following link: http://www.bullesdejoie.net/investment/.
What if it rains?
The weather is oftern grey or rainy here in Paris. It's part of the city… When it's a rainy day, we go to some beautiful outside & covered places or covered galleries or shoot under a nice umbrella!
Apart from maternity sessions, which kind of photoshoots do you provide?
I photography happy couples, families & solo travelers.
Who is Stéphanie, photographer of Happy People?
I'm Stephanie, photographer of Happy People in Paris and everywhere you need me to capture your love and emotions. I'm 32 years old and I'm a professional photographer since 2012. I really enjoy meeting people, capture emotions that will last forever and offer photos that will remind you how happy you are. More about my story: http://www.bullesdejoie.net/2017/02/03/who-is-stephanie-paris-photographer-of-happy-lovers-and-families/.


Recent Maternity Sessions
_____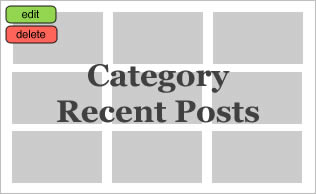 Would you like to get further information, to exchange on your project, or book a maternity photo session?
Contact me (Stephanie)
_____
"A baby fills a place in your heart that you never knew was empty."